Katch Surface Protection Rolls
Katch is a multi-purpose, reusable adhesive protection fabric available in roll form. Katch is manufactured in the USA and is designed to provide temporary surface protection for floors, tabletops, walls, and more! Self-stick Katch surface protection rolls are thin, lightweight, and are designed with a 3M™ adhesive backing. It's as simple as Stick. Protect. Reuse.

In addition to serving individuals and DIYers, Katch supports large-scale distributors with bulk orders of any size. Katch will ensure your shelves are stocked and your customers mess-free. To receive a special quote on bulk Katch surface protection roll orders, call 510-661-0950 or contact us!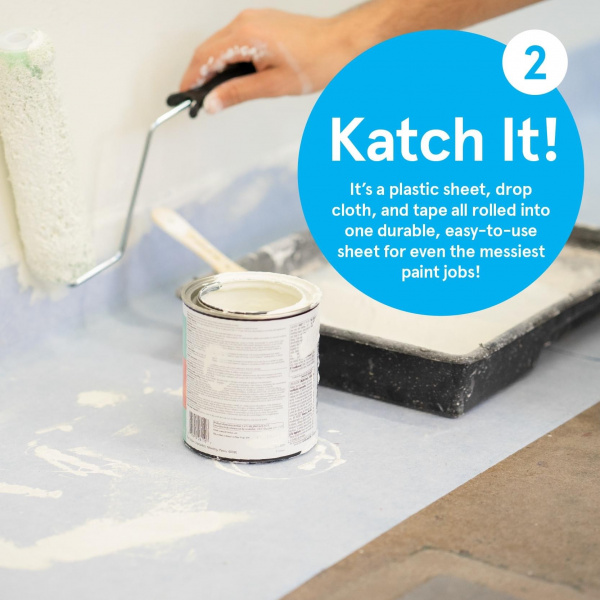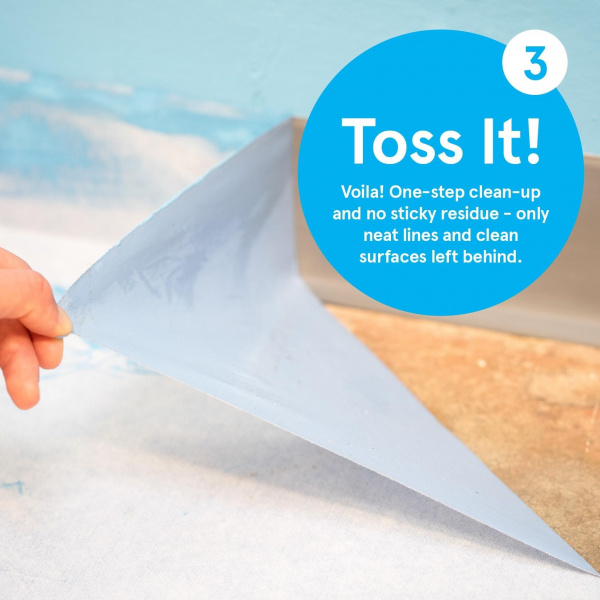 It's as Simple as Stick. Protect. Reuse.
Damage to your valuable surfaces can result in a time-consuming and costly cleanup. Katch is a convenient and effective way to protect your floors, walls, tabletops, and other work areas, no matter the project. Katch makes cleanup a breeze—it's as simple as Stick. Protect. Reuse. Other benefits include:
3M™ low-tack adhesive backing
Easy one-step application with simple repositioning capabilities
Leak-proof coverage for indoor or outdoor surface protection
UV resistant for extended outdoor use
Non-slip design improves traction to avoid slips
Removable
How to Use Katch Surface Protection Rolls
Make sure surfaces are clean and dry before use. Roll out Katch to your desired length, attach to the surface with the adhesive side down, and cut. Smooth to reduce bubbles and wrinkles using your hand or a flat edge squeegee.
Leave Katch on your surface to reuse multiple times or pull it up by following the installation instructions. If the top fabric layer is dry, apply the adhesive fabric back onto the roll to store. Katch can be reused as long as the temporary adhesive is still tacky. Usually, Katch lasts 3-5 reattachments, but performance will vary depending on use and surface. Change every 2-4 weeks or as needed.
Reliable & Reusable Surface Protection for Any Industry
Katch reusable adhesive surface protection rolls stop liquids and safeguard against dust, dirt, glitter, powder, and more. The sticky underside allows the adhesive fabric to remain in place for improved traction.
Industries
that utilize Katch adhesive surface protection rolls include:
Automotive
Healthcare
And more!
Katch provides excellent surface protection for any industrial, commercial, or residential application with the potential for mess. Protect floors when painting, pavement from oil spills during automotive repairs, and tabletops during craft projects.
Contact Rathbun for Katch Surface Protection Rolls Today
Contact us for more information regarding Katch surface and floor protection fabric, or visit Katch for direct pricing information today. Rathbun is an exclusive provider of premium quality Katch surface protection rolls.