KATCH Surface & Floor Protection Fabric
KATCH is a multi-purpose disposable protection fabric that is available in roll and sheet form. KATCH is manufactured in the USA and is designed to provide temporary workspace surface protection for floors, tabletops, and walls. Self-stick KATCH surface protection fabric is thin, lightweight, and is produced with a 3M™ adhesive backing that does not leave residue when removed.

Rathbun's KATCH surface protection fabric is easy to apply, stays put, is repositionable, and does not leave behind residue when removed. KATCH protects surfaces against paint, water, mud, dust, glitter, powders, or solvents.

Contact us for more information on the ways KATCH surface and floor protection fabric can improve your project, or call us at 510-661-0950, and we will gladly answer your questions.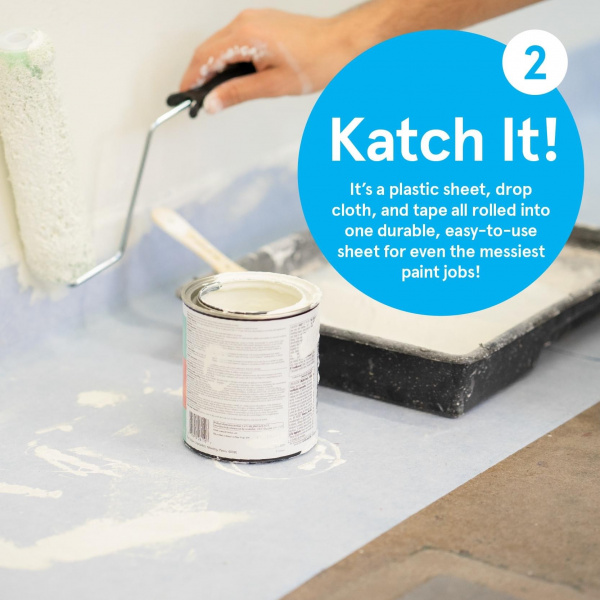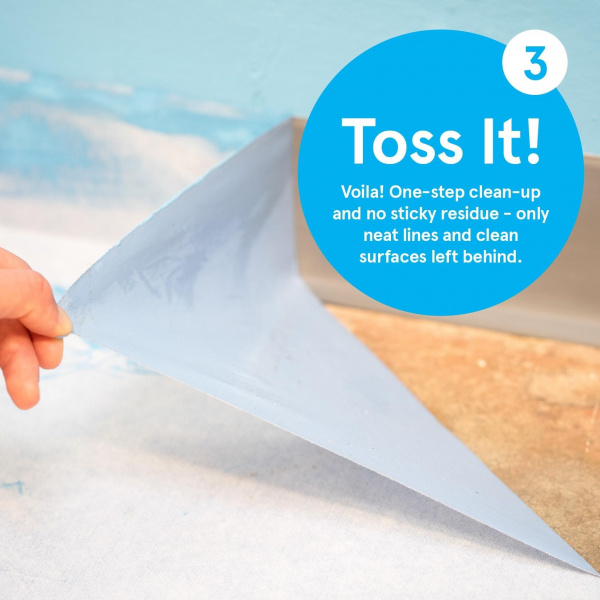 KATCH Surface Protection Fabric Advantages
High-performance KATCH surface protection fabric from Rathbun features a 3M™ low-tack adhesive that allows the application to remain secure, smooth, and wrinkle-free on various substrates. KATCH is repositionable, allowing the fabric to be peeled up and stuck back down if an area behind the material needs to be accessed or moved. Additional benefits include:
Easy, one-step application
​Clean removal from most surfaces
Leak-proof coverage
Provides a cleaner working environment
Indoor and outdoor application
Resists UV rays - can be used outdoors for up to two weeks
Non-slip design, improves traction to avoid slips
Removable/Repositionable
Stick it. KATCH it. Toss it. – KATCH Surface Protection Fabric Applications
KATCH is easy to use in small spaces and is perfect in many DIY home projects. Damage to your valuable surfaces can result in a time-consuming and costly cleanup. KATCH is a more convenient and effective way to protect your floors, walls, tabletops, and other work areas, no matter the project. Protect floors when painting, pavement from oil spills during automotive repairs, and tabletops during craft projects. KATCH makes cleanup a breeze. It's as simple as 1,2,3!
After use, and with a typical application time of 1-4 weeks, the material removes cleanly without leaving residue.
KATCH Floor Protection Fabric Industries Served
KATCH temporary surface protection fabric stops liquids and protects against dust, dirt, glitter, powder, and more. The sticky underside allows the fabric to remain in place, allowing for improved traction. Industries that utilize KATCH self-stick floor protection fabric include:
• DIY Home Improvement
• Hobby/Crafts
• Automotive
• Healthcare
• Petcare
How to Use KATCH
Make sure surfaces are clean and dry before use. Attach KATCH from end-to-end and not straight down. Hold KATCH at one end, remove the liner at the corner, pull down slightly, and lay the sticky side down onto the surface. Pull the release liner off and out from under KATH as it is attached to the surface. Smooth out any visible wrinkles or bubbles. Reuse by pulling up at one end and follow installation instructions. Usually, it will last 3-5 reattachments but may vary depending on the surface. Remove by pulling up KATCH in the same way it was applied and discard. Change every 2-4 weeks, or as needed.
Contact Rathbun for KATCH Surface Protection Fabric Today
Contact us for more information regarding KATCH surface and floor protection fabric, or Request a quote for direct pricing information today. Rathbun is an exclusive provider of premium quality KATCH temporary surface protection fabric.