Protective Face Shields (PPE)
Designed according to federal government ANSI Z87.1 regulation for safety and protection, Rathbun's protective face shields are constructed to protect your eyes, nose, mouth, and face from airborne liquids and contaminants. All Rathbun face shields are manufactured and inspected for quality in our Fremont, CA based headquarters. Rathbun offers disposable and multi-use protective face shields.
Contact us
for more information regarding our multi-use and disposable protective face shields for enhanced safety in any industry, or call us at 510-661-0950 and we will gladly answer any questions that you may have. Rathbun is your trusted source for advanced quality face shields.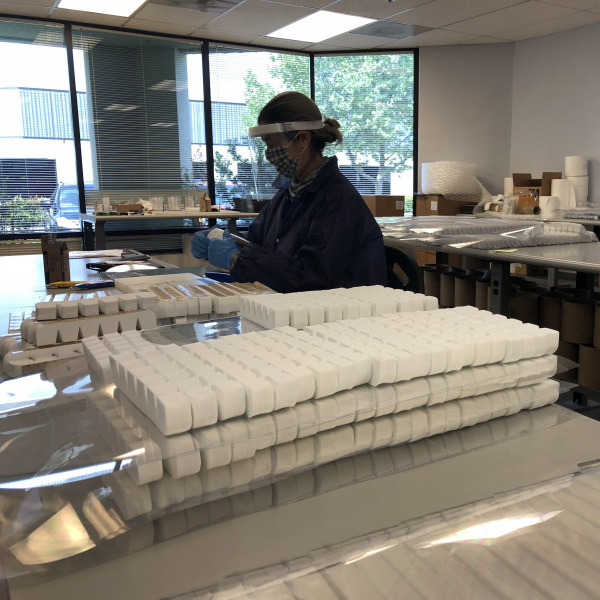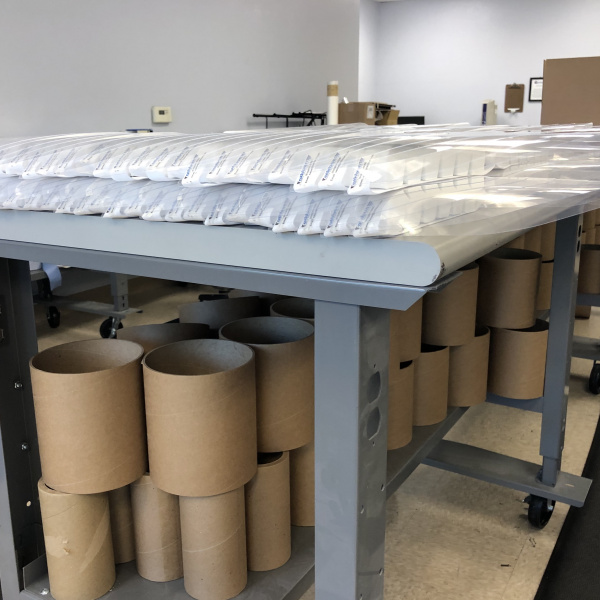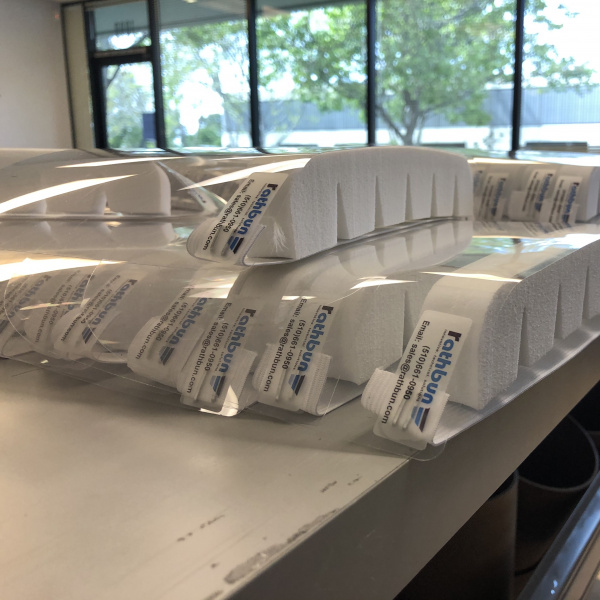 Protective Face Shields (PPE) – Multi-Use and Disposable
As the need for personal protective equipment (PPE) increases, Rathbun offers two lines of protective face shields: multi-use and disposable. The multi-use face shield can be used multiple times by the same user when cleaned properly. Rathbun's disposable face shield offers the same great protection but for a fraction of the cost. Both lines provide enhanced safety and are produced according to government standards. Some of the direct beneficial features of our PPE protective face shields include:
PPE Face Shield Features
Protects your eyes, nose, mouth, and face from airborne liquids and contaminants.
Manufactured and inspected for quality at Rathbun's Headquarters in Fremont, CA.
Built with a foam forehead strip for long lasting comfort.
One-size fits all design with an elastic back, allowing for fitting heads of all shapes and sizes.
Designed to ANSI Z87.1 guidelines.
ISO 9001:2015 Certified
The multi-use face shield can be cleaned with disinfectant or alcohol, multiple times.
The disposable face shield is cost effective.
Face Shield Protection for a Variety of Industries
Now, more than ever full-face protection has become a vital part to maintaining health in a wide range of industries. Rathbun's protective face shields are designed, tested, and manufactured in accordance with the ANSI Z87.1-2015 regulations. The ANSI Z87.1 standard defines a face shield as "a protector intended to shield the wearer's face, or portions thereof from certain hazards, as indicated by the face shield's markings." Protective face shields are suitable in many industries including but not limited to:
Health Services
Hospitality
Public Transportation
Construction
Retail
Food
Protective Face Shields for Medical and Dental Use
Due to the COVID-19 pandemic, The FDA issued an Emergency Use Authorization in response to concerns relating to insufficient supply and availability of face shields for use by health care personnel as PPE in healthcare settings in accordance with CDC recommendations to cover the front and sides of the face and provide barrier protection during the COVID-19 pandemic. As a manufacturer, Rathbun will supply face shields for medical and dental purposes and meet all necessary requirements.
Rathbun's protective PPE face shields are sold in bulk, with a focus on frontline medical and dental staff and businesses that are deemed essential during the pandemic. Our protective face shields and PPE materials are intended to protect individuals from airborne liquids, and contaminants. Medical care professionals require the proper gear to stay safe during these uncertain times. Rathbun's protective face shields are designed with healthcare providers in mind. The foam is extra wide enabling the shield to accommodate Dental Loupes for routine dental procedures and also provide comfort during hours of use.
How to Wear & Properly Adjust a Protective Face Shield?
A properly fitted face shield should fit comfortably but snuggly on the head. When properly adjusted, the face shield is centered and the foam should sit just above the eyebrows, allowing for optimal balance of the PPE. Additionally, Rathbun's protective face shields are specifically designed to easily interact with other types of PPE.
Contact Rathbun for Protective PPE Face Shields Today
Contact us for more information regarding our protective face shields or request a quote for further pricing details today. If you have additional questions, please call us at 510-661-0950 and a qualified customer service representative will gladly provide you with the answers you need.